Jewelry, Gold, Silver, Diamonds, Watches, and More
Want all the flash without paying jewelry store prices? Shop with us at SAM'S PAWN! For over 40 years our family has been selling top quality jewelry at low prices and all our prices are NEGOTIABLE!
We have the largest selection of pre-owned jewelry in the area, including:
Men's & Women's 10kt & 14kt Gold Bands
Ladies Diamond Cocktail & Cluster Rings
Ladies Precious Stone Rings
Men's Diamond & Precious Stone Rings
Women's Diamond Engagement Rings .10ct to 2.0ct center stones
New & Pre-owned Sterling Silver Rings & Chains
10kt & 14kt Gold Chains
Pendants, Charms, Necklace & Charm sets
Diamond & Gold Bracelets
Diamond Stud Earrings
Antique pocket & Quality Wrist Watches
& SO MUCH MORE!
We utilize dealers from all over the area to bring in unique & custom pieces as well! Stacy has a great eye for what is modern and in-style and even creates one-of-a kind pieces by purchasing mountings and pairing them with quality stones from pre-owned pieces to create something that won't be found anywhere else!
Purchase fine jewelry from SAMS PAWN with confidence knowing we also offer:
up to 60% off negotiable pricing
timely & inexpensive sizing
repairs & maintenance (if purchased from us)
90 day layaway or longer for larger purchases
Cash, Debit or Credit always accepted
OUR GUARANTEE of authenticity
trade-ins welcome
loan value of up to 50% of purchase price for customers who purchase from us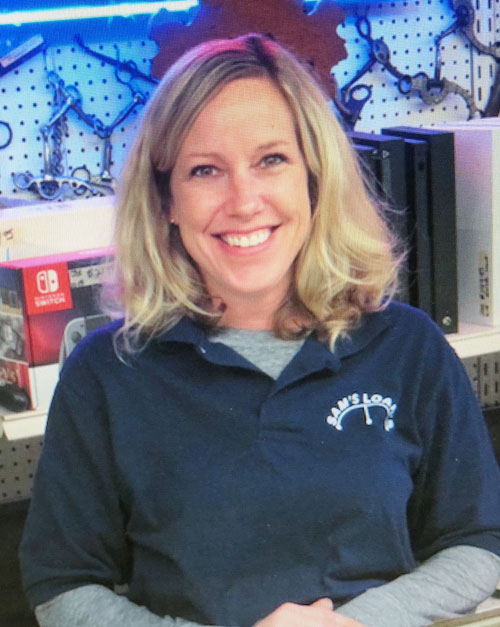 Katie Dockstader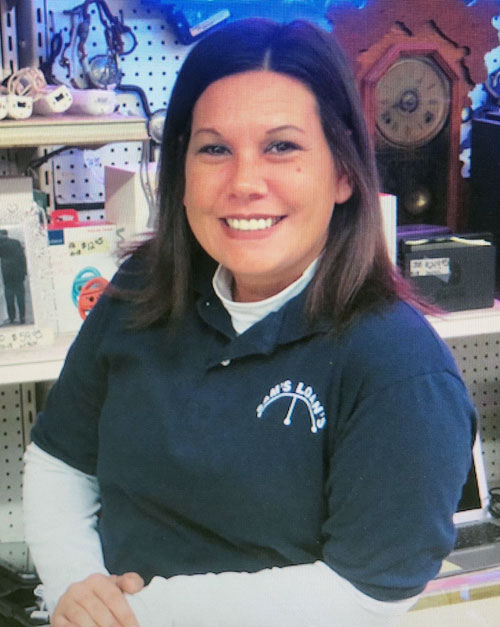 Stacy Dixon
Ladies and gentleman…you are in excellent hands when purchasing fine jewelry with SAM'S PAWN. Stacy & Katie excel at helping men find the right surprise item for their special lady, as well as finding the perfect piece at the best price for ladies…we've been doing it for decades! Stop in today!
For over 40 years, our family has been paying TOP DOLLAR for pre-owned fine jewelry, gold, broken jewelry, diamonds, sterling silver, dental gold, platinum, gold & silver coins, sterling flatware, and watches! If you have these items lying around, recently inherited estates, or just wanting to upgrade… turn these items into CASH!!
At SAM'S PAWN, we use our experience, industry trends, and our resale capability to pay higher than the industry standards and have so for years! You can shop us first, or shop us last…but we guarantee to pay more than the competition!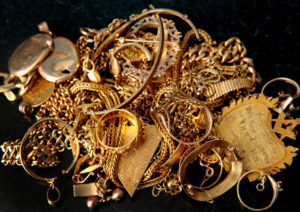 Don't fall for the "scrap value" narrative. We base our quotes on a system that's been used by our family for 3 generations! Our valued customers have been coming back to us for decades and we value that in the same manner we value your jewelry and strive to continue that trust! Each item is graded on an individual basis and we know our market! When considering where to exchange your gold, diamonds, sterling silver and platinum for $CASH$, let SAM'S PAWN be your one stop GOLD BUYING STATION!!
*Walk-Ins welcome! No appointment necessary!*