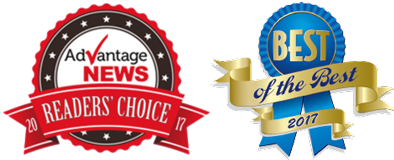 Welcome to Sam's Pawn Shop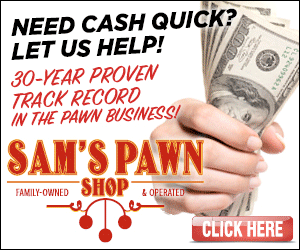 If you are looking for a cash loan, turn gold or items into cash, or shopping for a bargain, SAM'S PAWN SHOP is the place to be! Located in the historic Antique District of Broadway in Alton, IL, we are the premier FAMILY OWNED & OPERATED full service Pawn Shop in the Riverbend Area. Having opened in 1991, Sam's Pawn has been serving our customers for over 27 years! With a clean history in Alton, our family has been in business in Alton for over 100 years! Knowledgeable and fair when considering your valuables and budget, we carry something for everyone and are always willing to make a deal! Come on in!
Do you have more questions about our Pawn Process?

208 E. Broadway
Alton, IL 62002
Mon. – Fri.: 9 a.m. – 5 p.m.
Saturday: 9 a.m. – 4 p.m.
Sunday: Closed
Musical Instruments & Equipment
Musical Instruments & Equipment